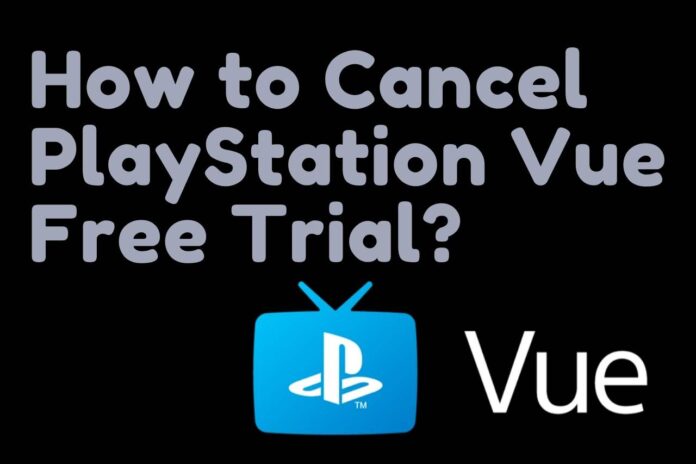 A PlayStation Vue is a TV streaming media service, and Sony initially provided this service. PlayStation Vue provides the TV programs such as news, movies, lifestyle, and sports live. To obtain this service, we must subscribe, and by knowing how to cancel PlayStation Vue free trial, we can use the free service, and once it ends, we can cancel.
Canceling of PlayStation Vue free trial is often done because after providing the service for free, the company/ cooperation will be charging a monthly subscription fee. If you feel hard to pay for the service, you cancel the subscription. After canceling, you will not get the service if it expires.
How do Free Trials Work?
Free trial is a business strategy that many companies to attract targeted customers. Companies provide free trials in two ways limited time and limited capabilities. The first option offers all the features (the complete service) to the customers, but it limits the time.
The time is usually seven days, 14 days, or 30 days. The company decides it. You can explore all the features, sites, games, or other services during the free trial period. And when the trial ends, if the customers still want the service, they can pay and get it.
The second type of free trial limits the capabilities with no specific time. To make it more precise, the company will provide you're the service limiting the features. So, for you to get all the necessary elements, you have to upgrade the version (for example, the grammar checking website called Grammarly provides a free version with limited features and the premium version with all the advanced features, the premium is a paid service).
We hope now it is clear how a free trial works. Let's also discuss the free trial of PlayStation Vue and what are the limitation in it.
What Is PlayStation Vue Free Trial?
Sony provided a five-day trial to use PlayStation Vue and later increased it to 14 days. The free trial version allows you to watch live TV programs. But the contents provided differ according to the country (location) and the device the customer is using.
Sony had to stop PlayStation Vue due to cost issues. Although Sony failed to continue providing the PlayStation Vue service, alternatives such as Sling TV, AT&T NOW, Hulu with Live TV, BBC iPlayer, Crackle, and YouTube TV offer live TV programs to the subscribed customers.
Not all of us will be interested in playing and watching TV shows live, but we will be interested in experiencing them; hence you can subscribe and use the free trial for the given period. When you learn how to cancel PlayStation Vue free trial, you can cancel it once the trial period expires.
How To Make Brick In Little Alchemy? Read HERE.
How To Cancel PlayStation Vue Free Trial?
You would have subscribed to PlayStation Vue, providing your account details to make the monthly payments after the free trial period expires. And now, if you feel like it is a waste of money, too costly, or you want to stop using PlayStation Vue, all you have to do is cancel the subscription.
You can cancel the subscription yourself, and it only takes a few steps. Let's discuss step by step how to cancel PlayStation Vue free trial.
Step 1. Visit the PlayStation Vue website.
Step2. Click on signin, and by entering your credentials, log into your PlayStation Vue account.
Step3. Click on the setting that you will find it in the main interface of the PlayStation Vue network, then click on the account information (this may take some time to load, so wait patiently)
Step 4. You will find a "service list" in the menu. Click on it, and then you will get another menu. Click on the "PlayStation Vue," which will be at the end of the list.
Step5. When you tap on PlayStation Vue, it must show a list of details about the subscription (when did you subscribe, when will your subscription expire, the current status, and more). You will find an option "Cancel Automatic Renewal" click on it. A popup message will come mentioning, "Automatic renewal has been canceled" now click on okay. You are done! You can use PlayStation Vue even after canceling automatic renewal until the subscription expires. That is how to cancel PlayStation Vue free trial.
Benefits of Using PlayStation Vue
What is more interesting than watching TV programs live! No worries if you have trouble when watching a TV show live. You can use PlayStation Vue to solve this issue, which provides entertainment, lifestyle, sports, and many other categories of TV programs live.
PlayStation Vue also provides a free trial opportunity. During the free trial period, you can watch TV programs live for free without any cost. Later, when you subscribe to PlayStation Vue, they will continue providing the live broadcast. Another benefit is you can terminate the subscription anytime you want.
Playstation Vue provides the option of canceling the subscription. If you cannot afford it or have any issues, you can use the Cancel Automatic Renewal option and terminate your subscription.
Disadvantages of Using PlayStation Vue
Although the PlayStation Vue provides a Free trial, it is limited to a brief period of 5- 14 days. After the trial period, we have to pay a monthly payment to use PlayStation Vue.
This payment is a bit expensive and cannot be afforded by everyone, although it is less than cable operators. Maintenance of PlayStation Vue is costly. Sony initially provided PlayStation Vue and shut down the service due to unmanageable cost effects.
Another main disadvantage of PlayStation Vue is it cannot provide all the channels that the customer requests as it has limitations according to the location and the device that the customer uses.
This article should help you figure out how to cancel PlayStation Vue free trial, and now you can do it yourself. The report also provides brief content about a free trial, PlayStation Vue, benefits and disadvantages of using PlayStation Vue. We hope you enjoyed reading the article while gaining some knowledge.