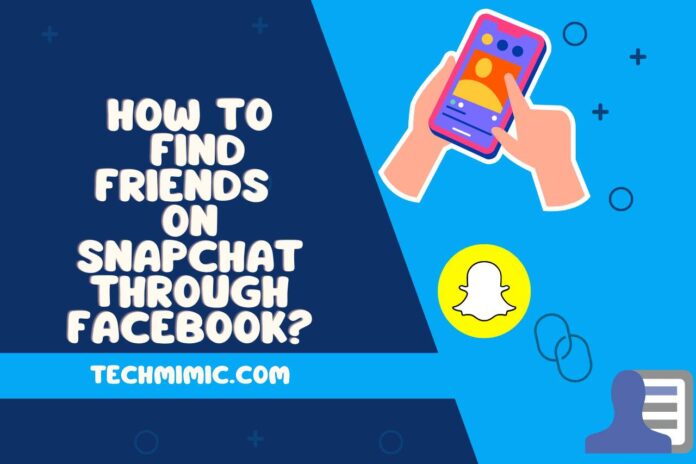 If you are new to Snapchat, your biggest aim might be to grow the friend list on your Snapchat. One of the most convenient and time-saving ways you can try is adding friends you already interact with from other social media platforms. Here we are going to discuss how to find friends on Snapchat through Facebook since Facebook is a mostly-used platform. We have explained several easy tips that you probably have not known so far. So ready to grow your Snapchat friends with us today!
Can you Connect Snapchat to Facebook? 
Yes, it is possible to connect Snapchat to your Facebook account. You can either mention your Snapchat details on Facebook or Facebook link on your Snapchat.
Connecting your Facebook account to Snapchat is as effective as finding friends' Snapchat details through Facebook. When your friends know you are on Snapchat, they will follow you on Snapchat as well.
But remember if you switch from your Facebook or Snapchat account to a new account, you might need to add the links again.
In the next section, we are going to guIDe you on how to connect these two platforms.
How to Connect your Facebook Account to Snapchat? 
Here we have described two methods you can try by making some changes on Snapchat settings as well as your Facebook account. It would be better to make both of the changes, so then both platforms are inter-connected.
To add the Snapchat link to your Facebook account, follow these steps.
First, go to your Snapchat account to note your username. You will see it next to your Snapcode when you tap on the profile picture.

Secondly, go to your Facebook account and click on the profile picture.

Then click on 'Edit Profile.'

Now you can go to the link section there to add the Snapchat link.

After you click on 'Add', you will see a tab as 'Add Social Link'; click on that too.

Choose 'Snapchat' as the platform.

Copy your Snapchat username and click on 'Done.'

Finally, click on 'Save.'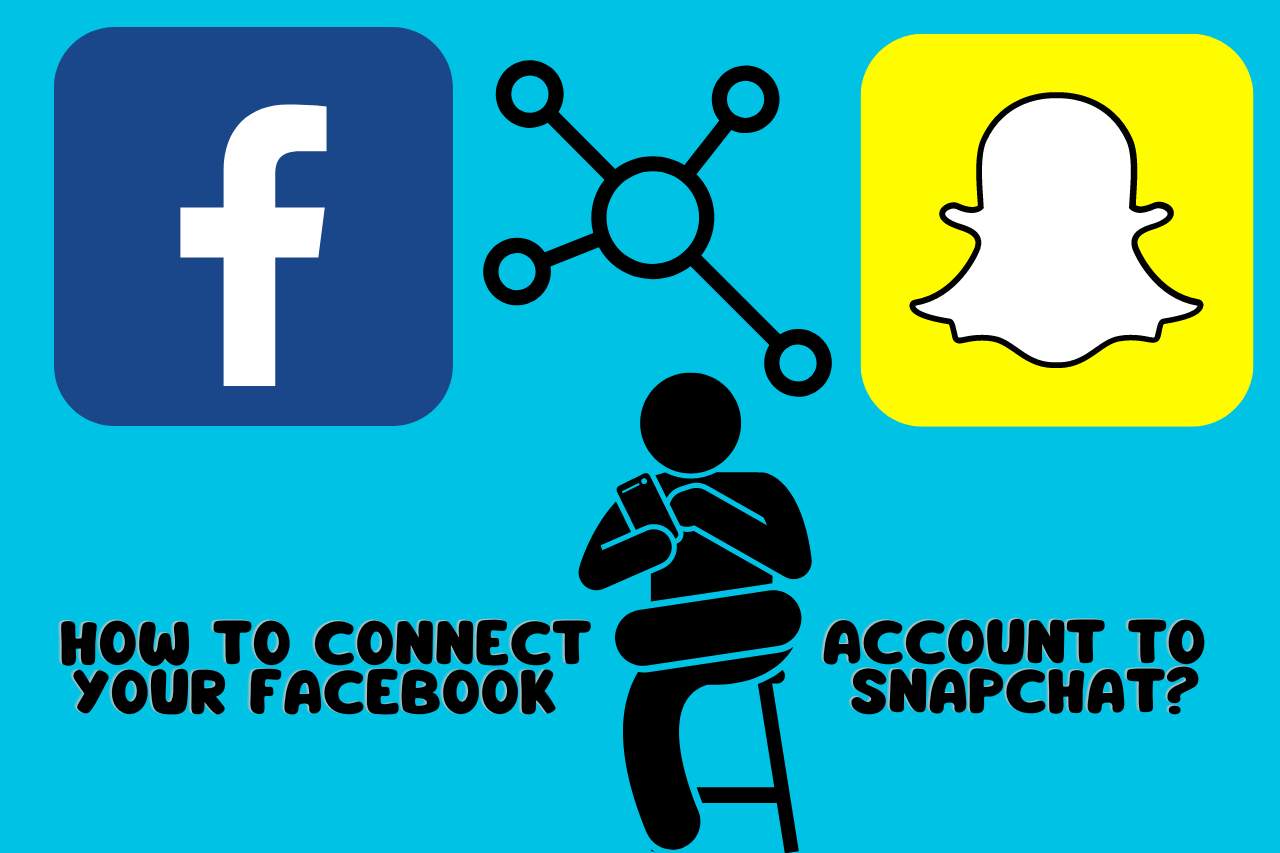 If you have a Facebook page, you need to go to the 'Edit Page Info.' and then choose 'More.' scroll down until you come across other accounts' section. After that, the name of your Snapchat account should be typed. Then choose 'Snapchat' from the list there. Go to your Facebook page and check whether there is your Snapchat link.
If you want to show your Facebook link on your Snapchat account, follow these instructions.
You need to open the 'Settings' on Snapchat first.

Then you will see a tab called 'Linked Accounts'; click on it.

Next, click on the 'Add' tab.

There you will see a list of social media; choose 'Facebook.'

Copy your Facebook link in the space.

When you log in for the first time, you have to grant Snapchat access. So, click on the 'Allow' button.
How to Find Friends on Snapchat Through Facebook? 
Here, we have listed three methods to find friends for Snapchat using your Facebook account.
Find Snapchat IDs on Facebook – search your friends' Snapchat IDs on their Facebook 'About' pages. If they use Snapchat, mostly, their IDs are shown in their Facebook profile too. You should go to your friend's 'about' page and click on 'Contact and Basic Info.' then you will see his or her other social media links/IDs. If there is also a friend's mobile number, it can be used to add him or her to your Snapchat.
Invite through Facebook status – you are allowed to create a Snapcode on Snapchat and share it on your other social media platforms. All you need to do is upload the Snapcode in your Facebook status with a message then your friends will know you are on Snapchat and follow you. Instead of a Snapcode, you are able to share the username of your Snapchat account.
Sync Facebook address book – you can sync your Facebook contact list with the address book of your iPhone. After that, Snapchat will be allowed to access the contact list and find friends. In order to do that, first, go to the iPhone settings and choose the tab 'Facebook.' Secondly, you need to enable the 'Contacts' to sync the numbers with the iPhone. Let the iPhone sync; after the process is completed, go to Snapchat and click on 'Add Friends.' next, you will click on 'Add From The Address Book.' to add the friends.
What to Do When you Can't Find Friends on Snapchat Using Facebook?
Although you follow all the above methods, it is hard to reach a huge fan base quickly if you do not have a lot of friends on Facebook. And sometimes, there might not be enough friends who use Snapchat. These things can cause a lack of friends on Snapchat.
Then you can try some other ways to find friends. First, check the friends' or followers' count on your other social media platforms, such as Instagram. If there are a better amount of followers, you can share the Snapchat details on those platforms. And if you run a business on Snapchat, you can promote some discounts and free items on other social media platforms then the followers will come to your Snapchat account as well.
There might be some other technical barriers that disturb finding friends. So, make sure to use a stable internet connection and updated apps.
Is Snapchat Connected to Instagram? 
There are some possible ways to connect Snapchat to your Instagram account. The most common way is sharing Snapchat stories on your Instagram. You can do it regularly when you create a story on Snapchat, you need to click on the share button and choose Instagram. It would be better to post the most interesting part on Instagram to attract followers.
Or else, you can add the URL of your Snapchat account to the Instagram profile. Click on the Instagram bio and add your Snapchat URL, which directly connects your followers to Snapchat.
If you run a business, you can promote something like a discount code using your Instagram posts. Then followers will join you on Snapchat too.
It will not be effective to just share the QR code of your Snapchat, so try the above methods to attract more followers.
Watch this video,
Video Credits – Carlos Gil
You May Also Like